There are a wide range of capacities and functions available when it comes to our water softening systems. This article will help you decide which unit will perform most effectively and efficiently in your home.
Let's start with some calculations to determine the Unit Capacity that best fits your household: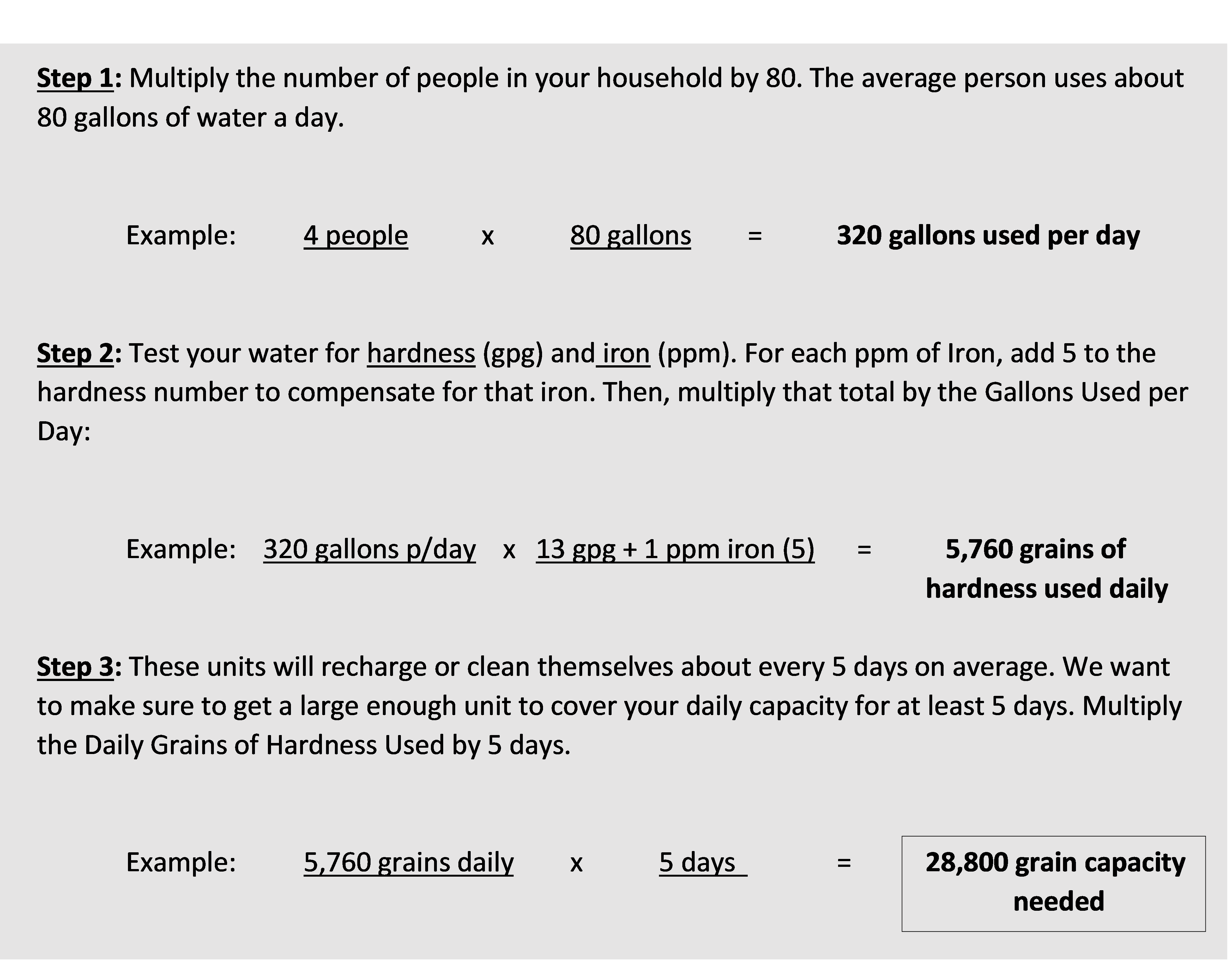 Unit Sizing
Looking at the available units below, we would recommend the WHES30 or WHESFC for the example above. The Grain Capacity of both units are over the family's minimum 28,800 grain capacity needed, so those softeners would be the most efficient for the family.
Model Grain Capacity
WHES18 18,500
WHES30 30,000
WHESFC 31,000
WHES33 33,000
WHES40 40,000
WHES44 44,000
WHES48 48,000
Learn More About Our Softeners and Retailers
Related Articles
How Does a Water Softener Work?